Salman Khan News Will Get No Special Treatment in Jail
Salman Khan news : (DIG Prison) Actor Salman Khan will get no special treatment in Jail.
Salman Khan news : (DIG Prison) Actor Salman Khan will get no special treatment in Jail.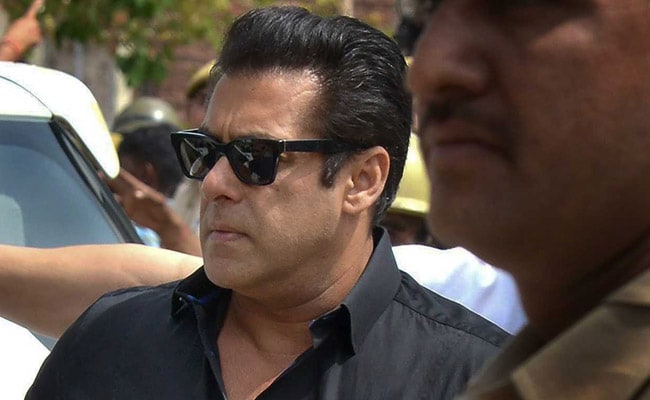 Salman Khan news :  In the famous Blackbuck case actor Salman Khan have been found guilty and sentenced for 5 year jail term.  During this term Khan will not receive any special treatment in the Jail said Vikram Singh (DIG Prison ) Jodhpur.
Salman Khan did not make any special request not even drinking water Singh added.
He said, " Salman Khan has been given no 106 and lodged in ward no 2. He was made to undergo medical test and has no medical issues."
Salman is expected to receive his jail uniform by tomorrow.
Talking about Salman a senior officer said that he didn't want the actor to be left alone. He also referred to him as someone "Who does not seem easily scared."
" A Multiple layer security has been put up for his ward."
Salman khan expressed special affinity towards Rajasthan says DIG Vikram Singh and would not suffer even though him being convicted .
However Salman Khan's bail plea is scheduled for tomorrow and his lawyer can meet him in the cell any time.
Salman Khan news
Khan was found guilty by a Jodhpur trial court in blackbuck case in 1998 while Saif Ali Khan, Neelam, Tabu and Sonali Bendre are co-accused.
DevKumar Khatri the Jodhpur District President officer found khan guilty for killing two blackbuck which is a rare and endangered species .  The court have levied a penalty of Rs.10000 on him.
All the actors are accused in hunting of Blackbuck  in Kankani Village near Jodhpur at night of 1st and 2nd October  1998 which took place during the shooting  of movie 'Hum Saath Saath Hai'.
Earlier Khan pleaded as innocent and non guilty and said that the blackbuck have died of natural cause.
This case is said to be the last of the three cases against Salman Khan from 1998 and was being heard by the Jodhpur  trail court.
Also Read: Blackbuck Case.